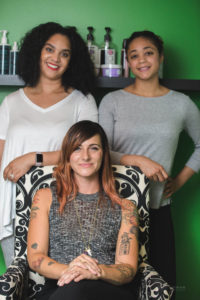 We've been pruning West Seattle's lady gardens since 2009.
Vanessa Foley-Delong, owner and head sugar fairy
I'm a Seattle native and former aesthetics instructor. I've been in the beauty industry since the *last* time pastel eye shadow was a thing, and I've been sugaring for over a decade. I love helping people feel and look their best, even in the places that don't usually see the light of day. I want you to feel relaxed and confident during your appointment, and to love the results.