We have REOPENED!
Please feel free to book your next appointment online. Please be patient finding a spot, we have been working shorter shifts for safety purposes. We are also upping our safety and sanitation to ensure the safest environment for everyone. Please refrain from bringing any guests with you.
All Sugarist and clients are required to wear masks. The lobby is closed for safety purposes and we also ask that you wait outside or in your car until your sugarists texts you to invite you in. Please consider washing your hands when you arrive; we also have hand sanitizer.
If you have a fever, cough or any other symptoms please stay home. We can reschedule you for another day.
I also wanted to personally thank everyone for their continual support and kind words over the last few months. It was a scary time and Im grateful for your help getting through it ~Vanessa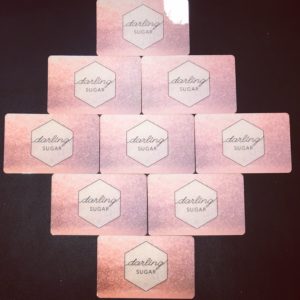 Darling Sugaring is a sugaring studio located in West Seattle which specializes in the removal of undesired body hair.
We are proud to provide a sanitary environment in order to protect our clients and ensure a safe and proper service.
Sugaring is an all-natural way to remove unwanted hair. It differs from traditional waxing methods, in that it is applied lukewarm so it never burns the skin. If you've only tried waxing, shaving, depilatory cream, or other cumbersome hair removal techniques then you'll be delighted to find a quick, natural, and sanitary way to look as good as you feel.