Hello all!
Due to the health and well-being of our staff and you the client we have closed Darling Sugar until we know more about COVID-19. We appreciate your support of everyone here and look forward to sugaring you closer to April.
In the meantime you can be extra helpful and purchase a GIFT CARD for yourself or a friend under the Book An Appointment button and the Online Shopping tab. This could help get all of our employees get back to work once we are permitted.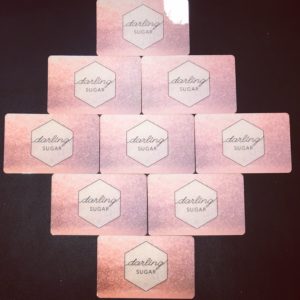 Darling Sugaring is a sugaring studio located in West Seattle which specializes in the removal of undesired body hair.
We are proud to provide a sanitary environment in order to protect our clients and ensure a safe and proper service.
Sugaring is an all-natural way to remove unwanted hair. It differs from traditional waxing methods, in that it is applied lukewarm so it never burns the skin. If you've only tried waxing, shaving, depilatory cream, or other cumbersome hair removal techniques then you'll be delighted to find a quick, natural, and sanitary way to look as good as you feel.